Awesome Bookish Birthday
This year is going to be such an awesome bookish birthday for me! Not only am I turning 20 this year which is super scary enough but there are FIVE books from my favourite series all coming out on my birthday (or in one case two days after!) So this birthday will be completly full of books!
My Birthday is the 6th of October and coming out on that day:
Magnus Chase and the Sword of Summer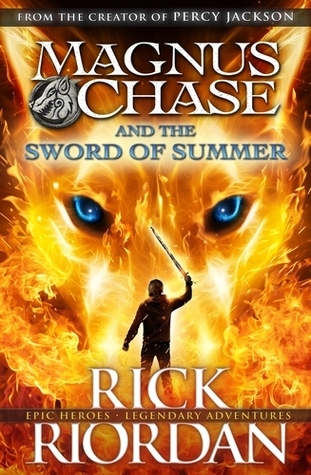 Magnus Chase has always been a troubled kid. Since his mother's mysterious death, he's lived alone on the streets of Boston, surviving by his wits, keeping one step ahead of the police and the truant officers. One day, he's tracked down by an uncle he's never met—a man his mother claimed was dangerous. His uncle tells him an impossible secret: Magnus is the son of a Norse god. The Viking myths are true. The gods of Asgard are preparing for war. Trolls, giants and worse monsters are stirring for doomsday. To prevent Ragnarok, Magnus must search the Nine Worlds for a weapon that has been lost for thousands of years. When an attack by fire giants forces him to choose between his own safety and the lives of hundreds of innocents, Magnus makes a fatal decision. Sometimes, the only way to start a new life is to die
Rick Riordan has always had a habit of releasing books on the 6th of October or near it. I think it is just destiny that he is my favourite author. This book is already pre-ordered by my parents for my birthday as his books are every year.
Harry Potter the Illustrated Edition
Prepare to be spellbound by Jim Kay's dazzling depiction of the wizarding world and much loved characters in this full-colour illustrated hardback edition of the nation's favourite children's book – Harry Potter and the Philosopher's Stone. Brimming with rich detail and humour that perfectly complements J.K. Rowling's timeless classic, Jim Kay's glorious illustrations will captivate fans and new readers alike.

When a letter arrives for unhappy but ordinary Harry Potter, a decade-old secret is revealed to him that apparently he's the last to know. His parents were wizards, killed by a Dark Lord's curse when Harry was just a baby, and which he somehow survived. Leaving his unsympathetic aunt and uncle for Hogwarts School of Witchcraft and Wizardry, Harry stumbles upon a sinister mystery when he finds a three-headed dog guarding a room on the third floor. Then he hears of a missing stone with astonishing powers, which could be valuable, dangerous – or both. An incredible adventure is about to begin!
Harry Potter is my most favourite thing in the universe so having a Harry Potter book released on my birthday is a dream come true! Already Pre-ordered this on Amazon for £15.
While America Singer's heart was torn between Aspen and Prince Maxon, her friend Marlee knew exactly what she wanted—and paid the price.

Revisit the captivating world of Kiera Cass's #1 New York Times bestselling Selection series in this digital original novella. Told from Marlee's point of view, this all-new 64-page story returns to the fateful Halloween when Marlee and Carter were discovered, and reveals how that night—and Prince Maxon—changed their lives forever.
I have already Pre-ordered this but didn't realise until after that this is also going to be sent to my kindle on my birthday! I can't get enough of this series!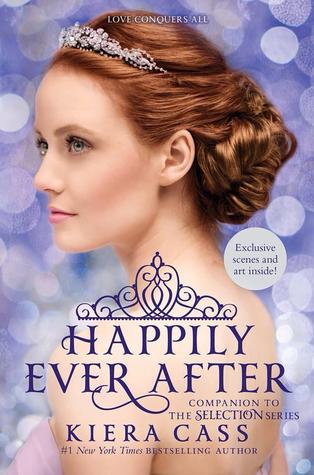 -The Prince (with the two bonus chapters), Maxon's novella
-The Guard, Aspen's novella
-The Queen, Amberly's novella
-The Favorite, Marlee's novella
-Three scenes from Celeste's POV
-Lucy's scene (bonus scene from The One)
-The bonus epilogue
-Where are they now?
-A map
-Various illustrations
I only even realised this existed yesterday and guess when the release date is? Yeah you guessed right, 6th October. I probably will not buy this book just yet as I already have the guard, the queen, the prince and soon the favourite on my kindle, but I am planning on buying all the books in paperback soon because the covers are just so amazing and I need to see them in coulour not black and white on a screen. This edition also has a map, bonus scenes and ILLUSTRATIONS!! So I kind of need it in my life.
Coming out on the 8th of October: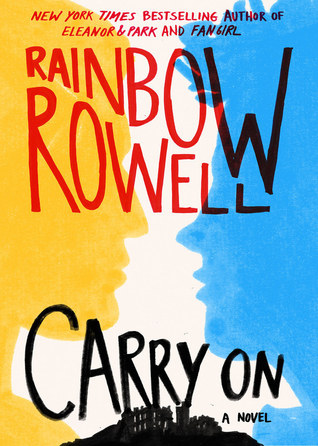 Rainbow Rowell continues to break boundaries with Carry On, an epic fantasy following the triumphs and heartaches of Simon and Baz from her beloved bestseller Fangirl.

Simon Snow just wants to relax and savor his last year at the Watford School of Magicks, but no one will let him. His girlfriend broke up with him, his best friend is a pest, and his mentor keeps trying to hide him away in the mountains where maybe he'll be safe. Simon can't even enjoy the fact that his roommate and longtime nemesis is missing, because he can't stop worrying about the evil git. Plus there are ghosts. And vampires. And actual evil things trying to shut Simon down. When you're the most powerful magician the world has ever known, you never get to relax and savor anything.

Carry On is a ghost story, a love story, a mystery and a melodrama. It has just as much kissing and talking as you'd expect from a Rainbow Rowell story — but far, far more monsters.
Not pre-ordered but I just need this book in my life. I can't get enough of Rainbow and of Fangirl.
Labels: Birthday, Chase, Fangirl, Kiera Cass, Other, Potter, Rick Riordan, Rowell, Rowling, The Selection